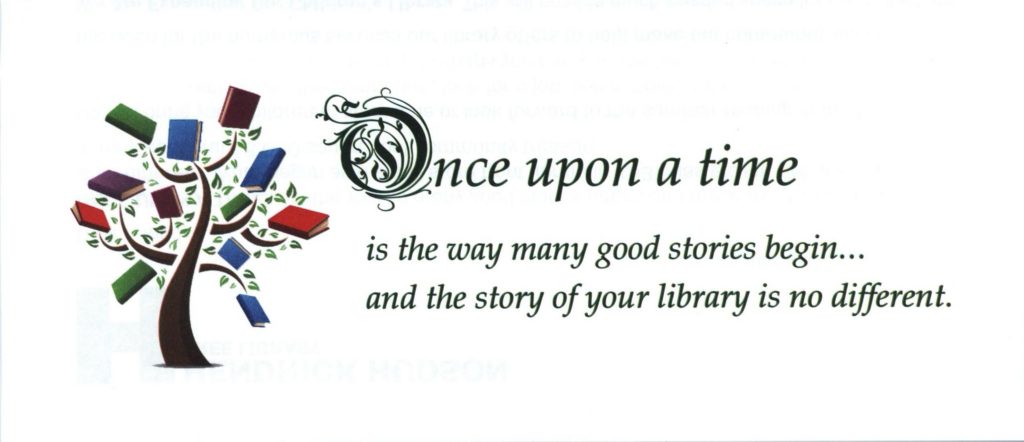 Dear Friend,
ONCE UPON A TIME… is the way so many good stories begin and the story of your library is no different. What began as a small store front library in 1937 has grown, with your support,to be a beautiful 18,000 square foot community treasure.
Do you bring your children to story time or look forward to the summer reading game?  Maybe you come to use the computers, look for a job, see a movie, take a class or simply to get out of the heat on a hot summer day. Perhaps you came to the library as a child or understand the need for the numerous services our library offers to help make our community special.
We are expanding our children's library. This will provide much needed space for our collections and our programs. The centerpiece will be a spectacular new, permanent puppet theater.  This welcoming environment will encourage our children to learn, explore, and create, while our entire community will benefit.
With this project comes the opportunity for you to give back to your library. We have established naming opportunities and donor categories to recognize supporters like you, or for you to honor or remember special people in your life.
Naming Opportunities:
The Children's Library
The Children's Program Room
The Rain Garden
Decorative Rain Garden Wall Spout
.
Contact Director/Board Member
$50,000
$25,000
$10,000
Our director, Jill Davis, or any board member will be happy to discuss any interest you may have in these naming opportunities.
Donor Categories:
Benefactor
Patron
Sponsor
Friend
Associate
Contributors
.
$5,000 or more
$2,500-$4,999
$1,000-$2,499
$500-$999
$250-$499
Amount of your choice
We greatly value the support of all our patrons. Any amount you can give is appreciated and will be acknowledged in the library's annual report. Join us in building a lasting legacy to continue the story of our library for generations to come.
Warmest regards,
Agnes Leyden
President, Board of Trustees
Agnes Leyden, President | Cynthia Neff, Vice President | Kathy Americo, Secretary | Jeffrey Schwartz, Treasurer
Mark Geisler | Michele Keefe | Christine Puente | Karen Rosen | Ellen P. Roth | Charles Smith