The Hendrick Hudson Free Library is proud to have received our Green Business Partnership Certification on January 21, 2015.
The Hendrick Hudson Free Library Board of Trustees and staff are proud to be part of the movement to make libraries economically feasible, environmentally sound, and in line with our community's core values to ensure that we remain vital, visible, and viable.  We are doing this by being leaders in promoting sustainability.
Sustainability is more than green buildings and energy savings.  It's the capacity to thrive.  It's stable funding, environmental stewardship, and being community-driven.  We want libraries to partner with and revitalize their communities and help them bounce back from any disruptions they might face such as severe weather, natural disasters, economic recession, power outages, or terrorism.  We want libraries to help their communities to keep going and grow.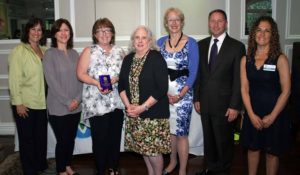 We are very proud to announce that on June 6, 2017, the Hendrick Hudson Free Library was awarded the highly prestigious Charles W. Brown, Jr., Sustainability Award!  Learn more about this most coveted award by visiting the Green Business Partnership Website.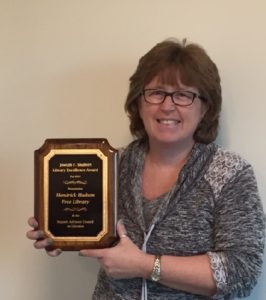 We are also proud to announce that the Hendrick Hudson Free Library won the 2016 Joseph Shubert Library Excellence Award for being the first library in Westchester County to be certified as a Green Business!  Visit the New York State Department of Education Web site to learn more about this prestigious award.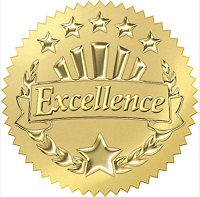 HHFL Sustainability Initiatives:
95% of building LED:  Since 2012, we have decreased our KWh usage by 30% and saved approximately $8,000 in electrical costs.
289 solar panels were installed in 2017.
Educational water garden created in 2017.
Useful Links:
Town of Cortlandt Recycling Guide
Town of Cortlandt Sanitation Schedule
Westchester County Shredder Schedule
Keeping Cortlandt Green
NYLA Sustainable Thinking News
Visit the New York League of Conservative Voters' Web site for some good tips on going green!
Energy Saving Links:
Window Coverings
Energize Cortlandt
Con Edison Energy Calculators
Presentations:
Sustainability Report-HHFL-October 2019